Our world needs teachers with an understanding of education that exceeds the norm. We need teachers who are good at their jobs, able to make well-considered educational choices and ready to connect their worldview to their work. Such teachers think about education and seek to improve it, involving and supporting their colleagues in this mission. Our Master Learning and Innovation - Christian Education equips you to become that kind of teacher-leader!
The Master in Christian Education is a formally recognised course that awards you with the international degree of Master of Education. You will have the unique opportunity to be equipped with conceptual knowledge and practical experience in what Christian educa-tion means and how it can be articulated in different contexts. The programme will prepare you to fulfil a vital role in your school in plan-ning and implementing educational innovation. Intercultural learning is an integral part of your training, with real benefits for your capabilities as a teacher-leader.
"Growing in formulating my foundation for the Christian worldview"
Viviane, student from France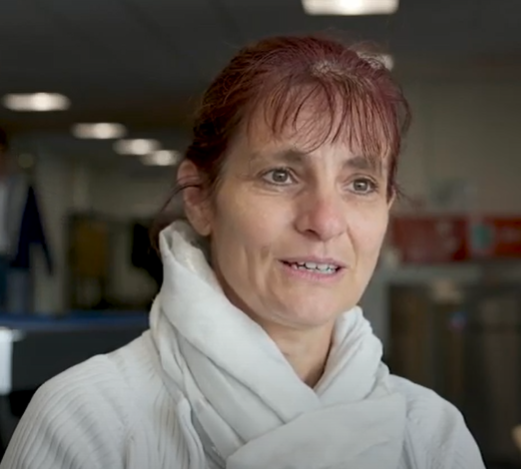 "My name is Viviane and I come from France. I've been in Christian education for 30 years. I was encouraged by the leaders at my school to follow the masters at Driestar Christian University. It provides a good foundation for the Christian worldview. I have grown to know mine better by formulating it. I had a very good experience on campus. Studying online does require a lot of discipline. The peer coaches are essential, since direct contact with the teachers is rare. But it's a good alternative and pushes us to be more proactive in improving our knowledge: we are not just fed. I'm now more involved with the staff and students in my home school, because I try to help them understand my process. Besides, I need their help in many ways (such as questionnaires, interviews, and experiments). I think they like it. It definitely brings a feeling of motion. Now the challenge is to get this motion going in the right direction and do it in synergy with the school I work in."
"A large and exciting perspective"
Boaz Da, student from Burkina Faso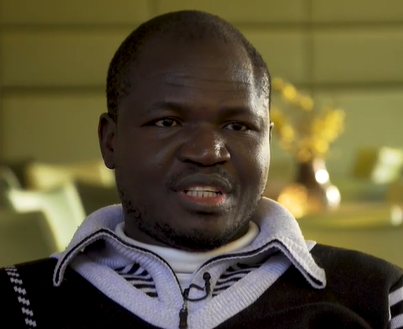 "I am very satisfied about the Master Learning and Innovation: Christian Education. That is because it's Christ-Centred with a deep vision of Christian Education and some good practices in Christian Education. Due to my educational background it was challenging but really helpful. You learn a lot of theories from different perspectives and how they are applicable in Christian Education.
For my work, the master Learning and Innovation: Christian education has different benefits: first of all, it helped me to improve the content of the trainings we lead for School leaders and Christian teachers. It also helped me to improve my contribution in various of debates related to Christian Education.
Let's conclude in saying that the MLI-CE gives you a large and exciting perspective about Christian Education!"
"We are taking part in the Great Commission of Jesus Christ"
Ezra, student from Indonesia

"I'm Ezra, from Indonesia. I have been a tea-cher since 2006. I believe that, by educating students, we are taking part in the Great Com-mission of Jesus Christ to "go and make disci-ples of all nations". In the classes at Driestar, I feel filled with inspiration, acceptance and joy. I think that, in the Netherlands, they have high standards in everything, including education. If I can finish this programme well, it could boost my career in my country and allow me to build a more effective Christian education ministry.The blended learning system is very useful for people like me who don't live in The Nether-lands. It is like having a professional and loving family. Coming to the campus for only two weeks every semester is very helpful. My loveliest experience was the field trip to the J.A. Comenius site in Naarden. We made the moment of learning even more wonderful by singing a song in our language."
"I unterstand others and broadened my horizons"

Jiyoung, Linguistics, student from South-Korea
"Learning the different cultures of the students in the class helped me to understand others and broadened my horizons. I also met precious friends there. With the relationships I built up and the help of my fellow students, I was able to discover who I am and what my values are, in a way I had never managed before. I got positive energy for my life back in Korea."
"I really like the Driestar campus"
Jessica, student from Indonesia
"I

am Jessica, a 36 year old elementary teacher, from Bogor, Indonesia. I really like the Driestar campus. Their facilities are excellent. They prepare every little thing that we might need. It means a lot to me. Coming from the other side of the world, everything is new for me. All these services make me feel comfortable, safe, and they mean I worry less about my daily needs.
My friends in class are very nice and friendly. We support each other and remind each other of the due dates for our assignments. The teachers are open and kind and want to help us to succeed in our studies. All the modules are very comprehensive. It feels like a united whole. I learn a lot from everything that is provided in the online learning environ-ment. I also share what I have learned with my colleagues, such as the idea of distributive leadership. Overall, I am so blessed by what this programme is doing in my life."
"We can change the world for the Kingdom of God"
Professor John Choi, teacher from South-Korea
"

I teach module 4, entitled 'Transforming society: education for justice and shalom'. This module will help the students to apply a King-dom perspective to their concrete Christian Education situations. Since they are from dif-ferent parts of the world, we will share diverse experiences and visions of the future together. This allows us to learn from one another and encourages the development of holistic Chris-tian education, integrating our faith, learning, and life so that we can change the world for the Kingdom of God."Professor John ChoiHandong Global University (South-Korea)